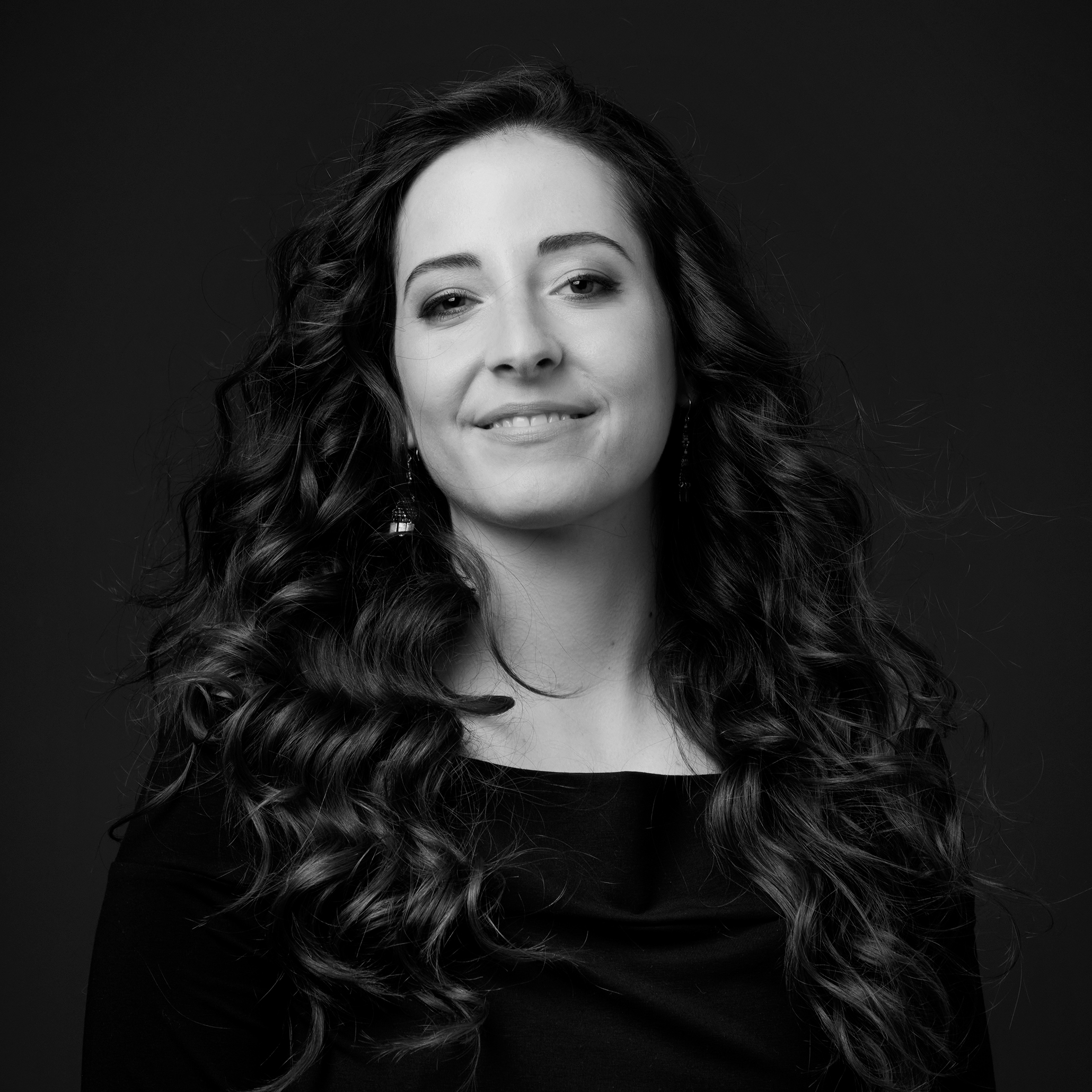 Gaia Alelí Szames
Gaia Szames is an Argentinean soprano specialised on Early Music, based in Amsterdam, Netherlands. Her main focus is the Italian and French music from the 16th and 17th centuries, although her artistic interest and versatility often leads her to participate in projects raging from the early medieval repertory, mainly focusing on renaissance and early baroque music and sometimes contemporary music.
Both as a soloist and ensemble singer, Gaia has been involved in projects under the direction of conductors such as Andres Locatelli, Adrian van Der Spoel, Eduardo Lopez Banzo, Guy van Waas, Alessandro Quarta, Lisandro Abadie, among others.
Gaia had the honor to sing Spanish and Latin American polyphony with Jonatan Alvarado, Luzzaschi and B. Strozzi madrigals with Claron McFadden, 18th century French music with Le Trèfle Fleuri, Polish and Spanish 20th century songs with the fortepianist and harpsichordist Maciej Skrzeczkowski, and newly composed pieces and their respective recordings with Izak de Dreu.
Gaia is a member of [H]Éros Ensemble, where she sings as a soloist 17th century French music. She is a founder of Auræ together with the recorder player Mathilde Aigouy and a founder of Polysemía, her own ensemble devoted to the madrigal form from the renaissance and early baroque periods, where her passion towards the madrigals is fulfilled.
Gaia has sung in festivals around Europe such as Festival Oude Muziek Utrecht, Festival di musica Antica in Urbino, Generación SMADE, among others.
On the stage Gaia was seen in the role of Euridice and La Musica ("Orfeo" by Claudio Monteverdi), Belinda ("Dido and Aeneas" by H. Purcell), Alphise ("Les Boréades" by Jean-Philippe Rameau). She sang as a soloist in various oratorios, cantatas and passions, including Monteverdi's "Vespro della Beata Vergine", Pergolesi's "Stabat Mater", W. A. Mozart's "Requiem" and "C minor mass", Charpentier's "Te Deum", J. S. Bach's cantatas such as "BWV82a Ich habe genung", among others.
Her specialisation in early repertoire began with the studies of Early Music at the Conservatorio de Música Manuel de Falla in Buenos Aires. In 2020 she transferred to Europe to continue her education first in the Royal Conservatory of the Hague under Rita Dams, Peter Kooij, Francesca Aspromonte and Robin Blaze, and continued from 2021 until this day in the Conservatorium van Amsterdam under Xenia Meijer. She also received important impulses from Margreet Honing, Lucia Caihuela, Claron McFadden, Emma Kirby, Eduardo Rojas.
Gaia's intensive exploration resides in the Renaissance and Baroque music, particularly the polyphonic music and its variations. On the other hand, the Early Medieval repertoire and the Late Romantic music also call her attention.
In her spare time, Gaia enjoys weights training, reading about the new discoveries of mensural notation and studies the Italian triple harp under Constance Allanic.